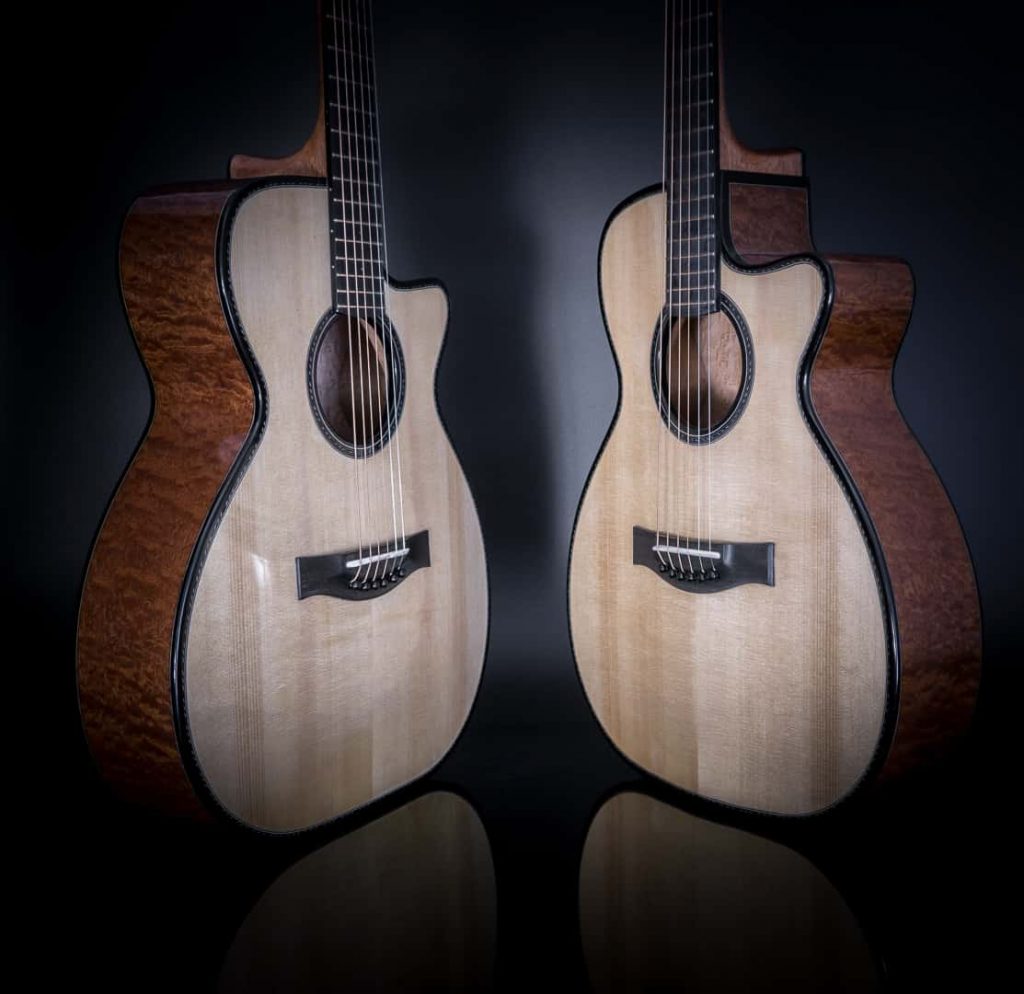 If you order one of my guitars there are a lot of options. But as far as tone, the most important choice is what type of soundboard you want. And I don't mean the material choice.
I work with three soundboard designs. And by that, I mean the topographic design. The type of soundboard arching (or lack of) is the biggest tool in shaping a guitars sound. There are many other important factors. – Bracing, thicknessing, the material mass and stiffness. But the arching has the biggest effect. And no, don't expect other luthiers to agree. Most of them don't experiment with this aspect of instrument design.
So if you buy a Forster there are three main options. The flat Session King, the arched SS, and the cylinder top HO. The flat design is something I use for guitars from time to time, and I use it often with my Session King tenor guitar. For my 6 string guitars the most common choice is either the slightly arched SS or the cylinder top HO design.
But how do they compare and how do they differ?
That is something I get asked. The answer is – Its hard to say. It is rare to have one of each to compare. And when I do, they are often different models or made of differing woods.
Wouldn't it be good if I had two guitars made of the same wood? Exactly the same wood. Tops from the same piece. Back and sides from the same flitch. Necks from the same plank. Identical fretboards? Even identical bracewood, cut from the same stock? Then I could make one cylinder top and one standard soundboard and compare them.
Well, that is exactly what I've done.
This pair of twins are something else. The back and sides are from matching sapele. The laminated bodies have a spruce core. This core was then encased with birdsyey maple on the inside and gorgeous sapele on the outside. The laminated sides are super stiff and thick. So no energy from the soundboard can wick into them.
The soundboards are matching, consecutive Italian spruce. These tops came from a batch I hand picked in 2005. Its super light, responsive spruce.
The necks are both Pacific maple – a figured lightweight mahogany type of wood found in Asia. Both necks have graphite rods for strength. Both necks have matching rocklite fretboards. Both the bridges are Rocklite too.
Both guitars have the same scale (24.75″) and the same bridge string spacing. 57mm.
You could not make a pair of guitars any more alike than this. Except one is based on a Sobell. – The Model S-SS. The other is based on the old Howe Orme design. The Model S-HO.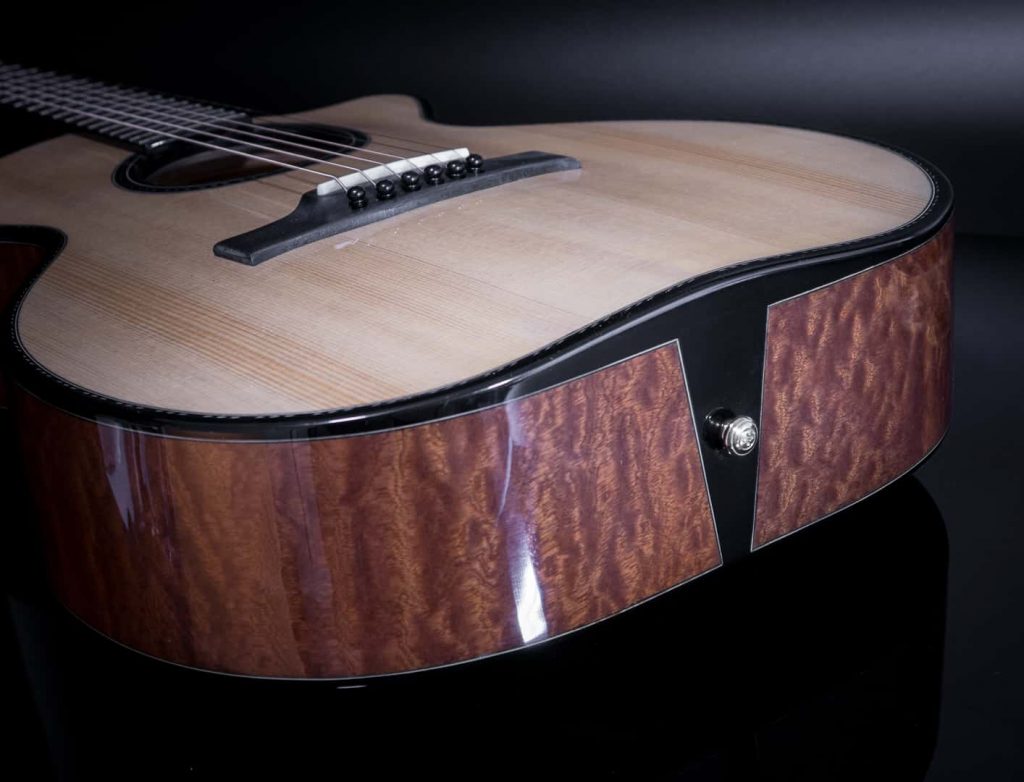 This pair were actually started back in 2017 or 18 when we lived in Germany. But I've had too many orders to complete, and we've been busy moving country a couple of times. So its taken a while for them to get finished.
And now they are.
In the next week or so I'll make a video with them.