Back in April I told you about the new prototype small Celtic O – I took the lessons I've learned from the bigger Celtic mandolins I've been making the last few years and applied them to the smaller Sobell sized mandolin design. This is the result: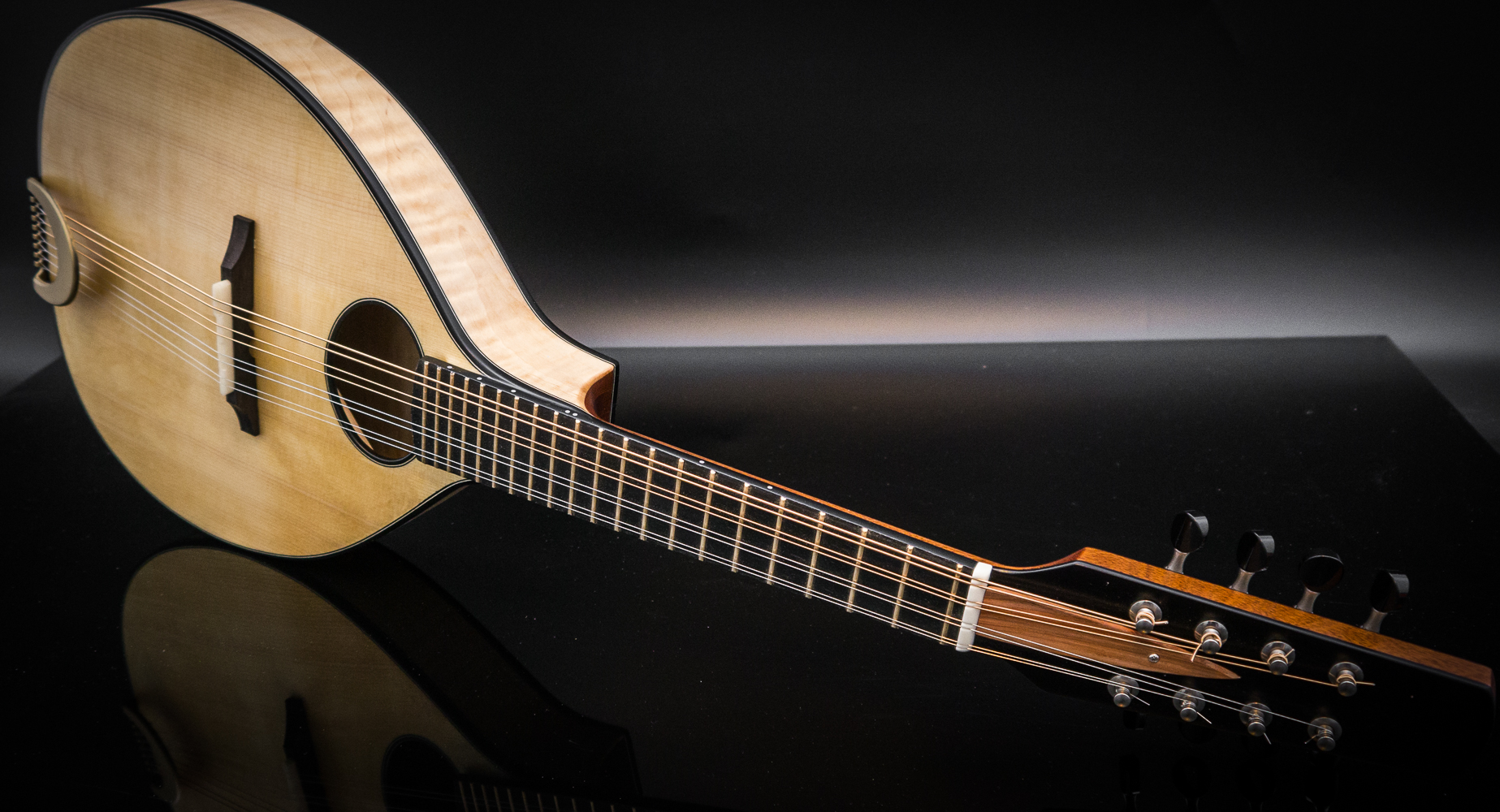 I wanted to keep the mandolin around for a few months to see how she behaves, but now it's time for her to be released into the wild! So, she's all set up and ready to go. I ship worldwide.
You can find out more here:
If you'd like to buy the mandolin, she is available on a three day trial. Just send me a message through the contact form at the bottom of any page.