New Session King guitar – an affordable handmade acoustic guitar?
Its quite a few years ago since I had the idea to build Session King guitars. 2014 or 15 I think. The first lot were pretty unusual – very heavy, with thin soundboards and a vintage "relic" finish. Great guitars but a bit too unusual to catch on. And they were so affordable, I couldn't really make a decent living making them. So I stopped.
What did catch on were the Session King tenor guitars. Of which I've made many. I make a lot of tenor guitars these days. The Session King seems to be the best handmade tenor ut there according to my customers.
But recently I've been thinking about making a new Session King 6 string. And this is what I came up with:
Now the best guitar I've ever made was a Model D-SS, those who own my Dreads. will tell you, they are pretty special. So for the Session King, I came up with a slightly smaller version of my Model D-SS.
This is a new shape, based on my Model D. Its called the Model E. I was up all night thinking of that one. It has a Standard soundboard, hence the SS. The SK stands for Session King – stripped down and simple.
This guitar has a Western red cedar top, Queensland maple back and sides, New Guinea rosewood neck and ebony fretboard, bridge and head veneers.
The soundboard arch is based on the old Sobell design, the bracing is my own.
If you didn't want Western red cedar, you could also have some nice Italian spruce for the same price.  Or you could upgrade to torrefied sitka or Bearclaw spruce. You can upgrade the back and sides if you fancy. There are lots of options.
The back and sides are Queensland maple – very much like mahogany in sound and to work with. The back and sides are solid, but the sides are laminated to a lightweight modern material to prevent soundboard energy "wicking" out. This makes for a loud powerful voice without adding much mass.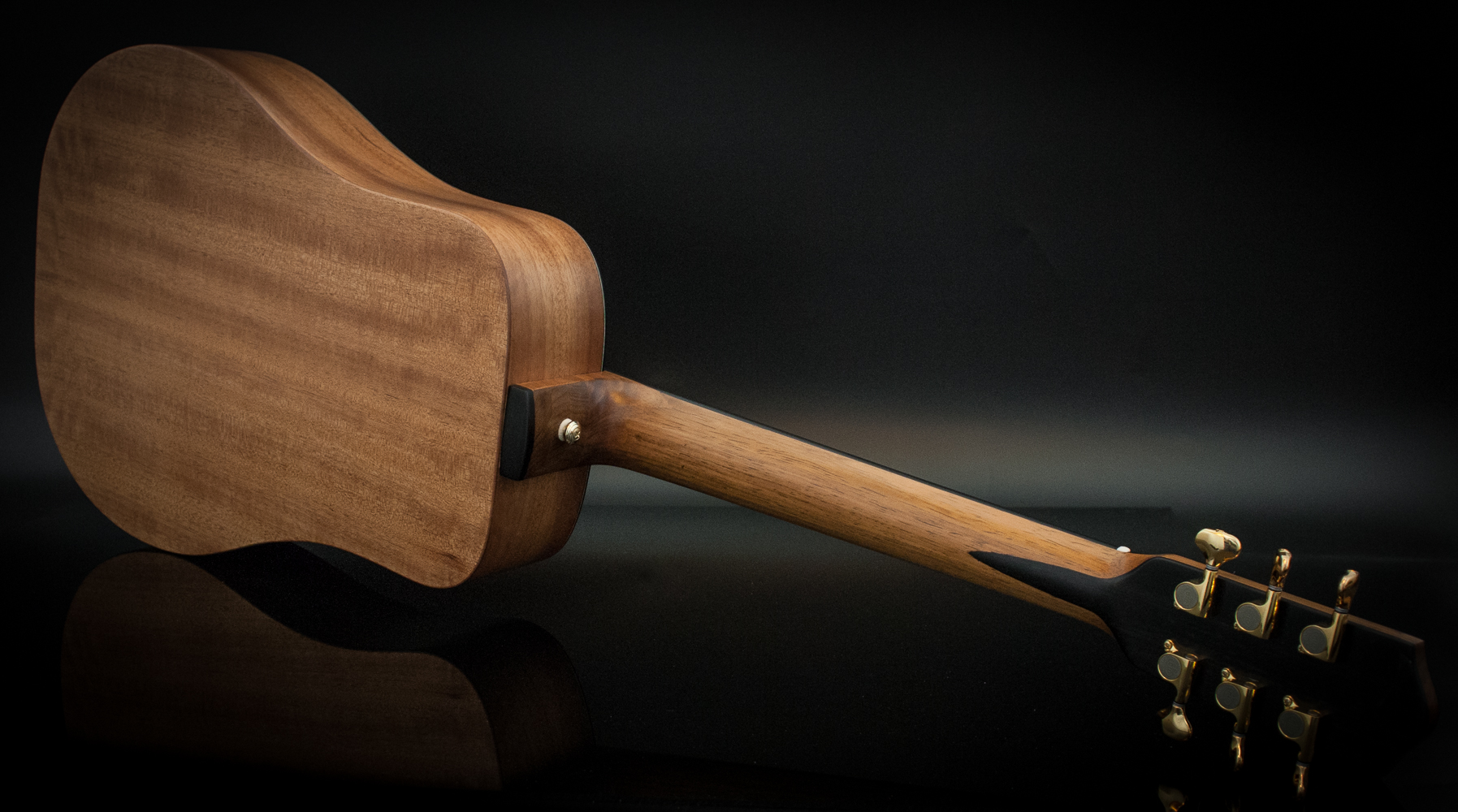 Like my Session King tenor guitars, only the top is bound, which looks really nice and clean.  Yet again this helps make the guitar more affordable. The standard version won't have the lovely ebony head veneer on the back of the headstock like the photo above, but you can add that as an upgrade if you'd like it.
The finish is a very good, high quality satin finish to keep the price lower than my regular work. The case that it comes in is a Hiscox Pro. A decent affordable case. The guitar is shipped in a custom made plywood shipping crate for added security.
Despite being a "budget" model with a lovely satin finish the guitar has hand-polished evo gold frets with semi hemispherical fret ends. And the 25.4" scale Sri Lankan ebony fretboard is bound with rocklite. The tuners are the same as my more expensive work – Gotoh 510s.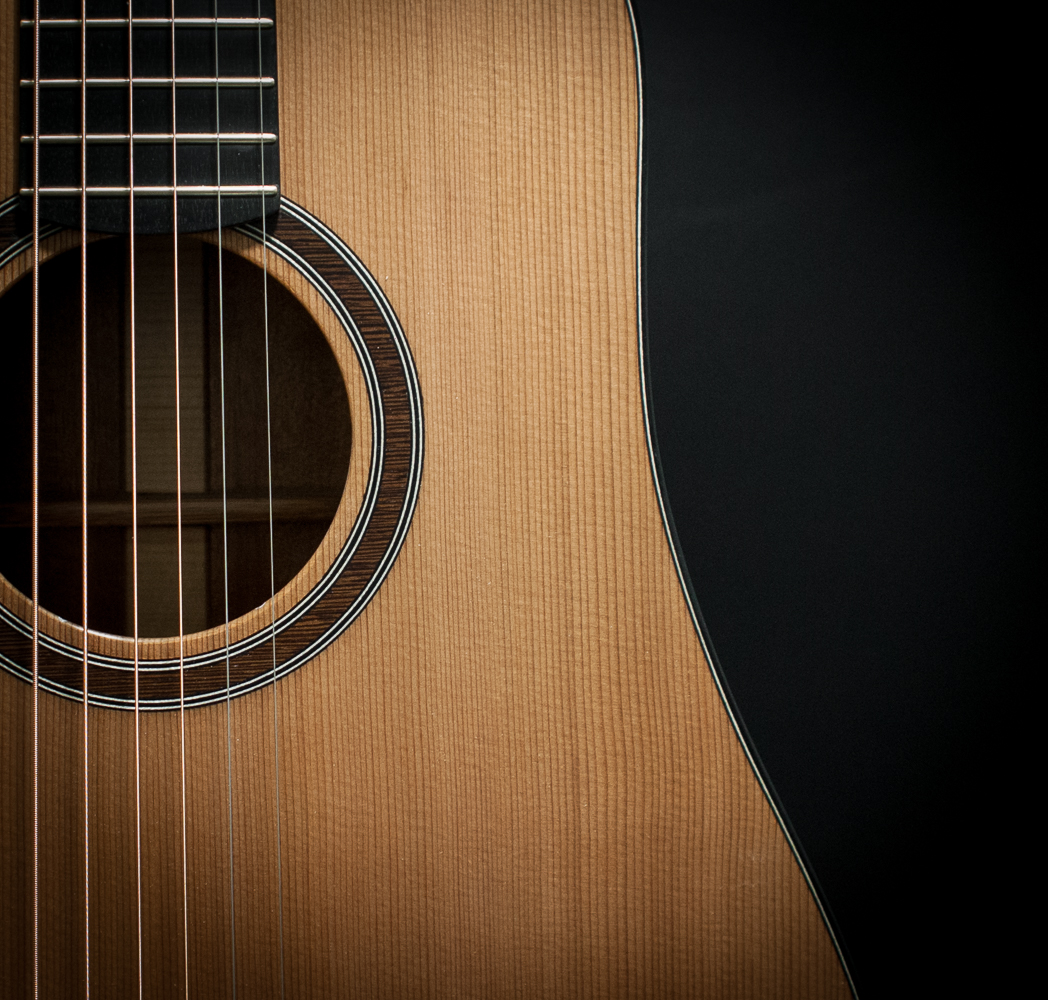 So this guitar isn't as cheap as the first lot of Session King guitars I made a few years back. But it is significantly cheaper than my regular work.
I hope to make a video with the guitar in a couple of weeks' time.