So that is most the woodwork done for now. The instrument is sanded from head to tail, and the fretboard prepped, polished and partially fretted. The last part of the fretwork is done after finishing. Its a different method I thought I'd try.
The European spruce soundboard looks really nice – it has some subtle "bearclaw" in the top. The simple sober rosette works well too.
TT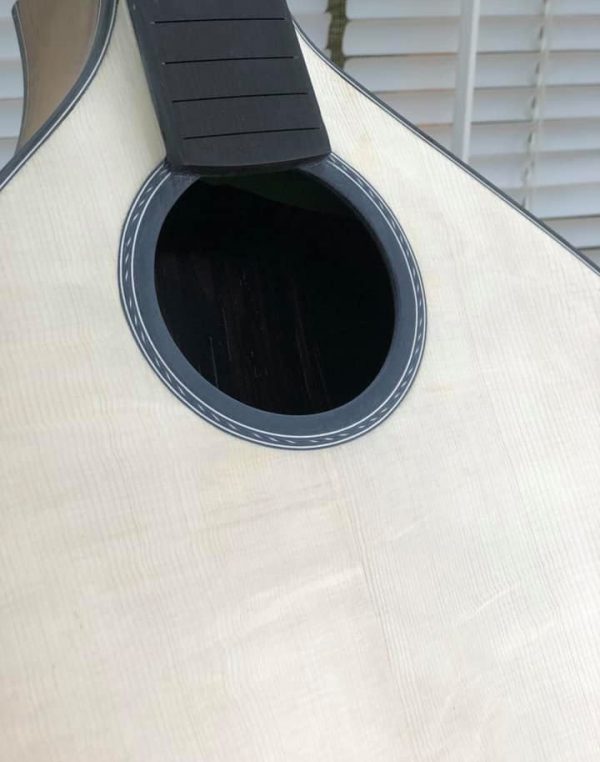 The wenge tail is decorated with an inlaid ebony wedge. Shame most of it will be covered by the brass tailpiece.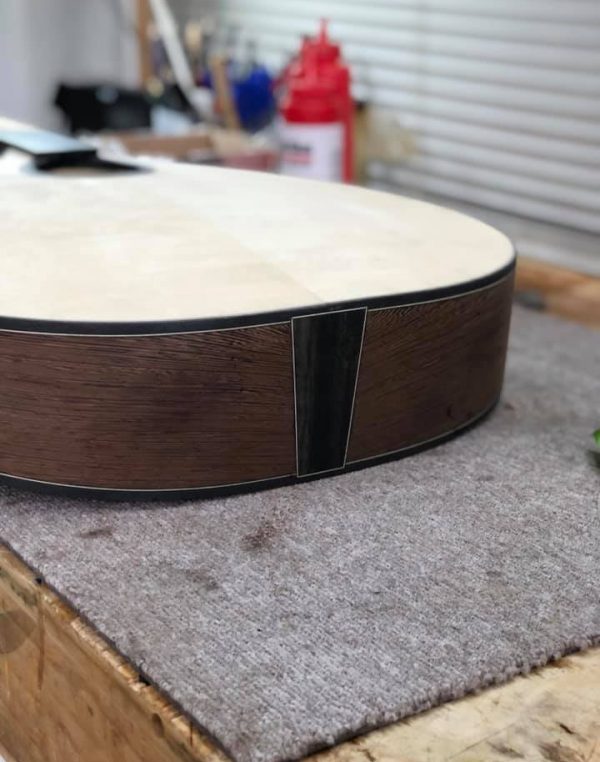 I've designed a new version of the tailpiece similar to my mandolin model. It's like the old Sobell design but with a little more mass and a longer reach to spread the load. They're getting made for me by a chap who is much better at this sort of thing than I. The first batch will be here around the same time as the bouzouki returns from the spray shop.
After these photos, I sealed the bouzouki body up, sanded her all over again, and took her down to the spray shop which is just about 10 mins drive from the workshop.
That's all there is to see on this build for the next few weeks, when the bouzouki returns from the shiny shop, we can pick the thread back up.
So I think I'll start a new build thread. It's been ages since I covered how I make regular 6 string guitars, so that'll be next…