Happy new year to you all. After a week or so off I'm back in the workshop and am starting the year with a build thread. So if you keep coming back, you'll see this bouzouki going from bits of wood to a finished instrument.
This instrument is an 8 string Irish bouzouki. And apart from a couple of ideas which I know work well,  I'm going to go back to basics with this one. This instrument is going to be pretty similar to what I made when I worked for Stefan Sobell in the 90s.. My top arching and "voicing" is a little different from his, but the basic methods of construction are similar.
We begin with the sides. Wenge. Nice straight grained, quarter sawn wenge. A really smart, dignified wood, and an excellent alternative to Indian rosewood.
Wenge is an odd wood to bend. It initially bends very easily but if you don't get the bends right the first time you'll be on for a while to correct them. But I've bent a lot of bouzouki sides in me time, so these when pretty quickly.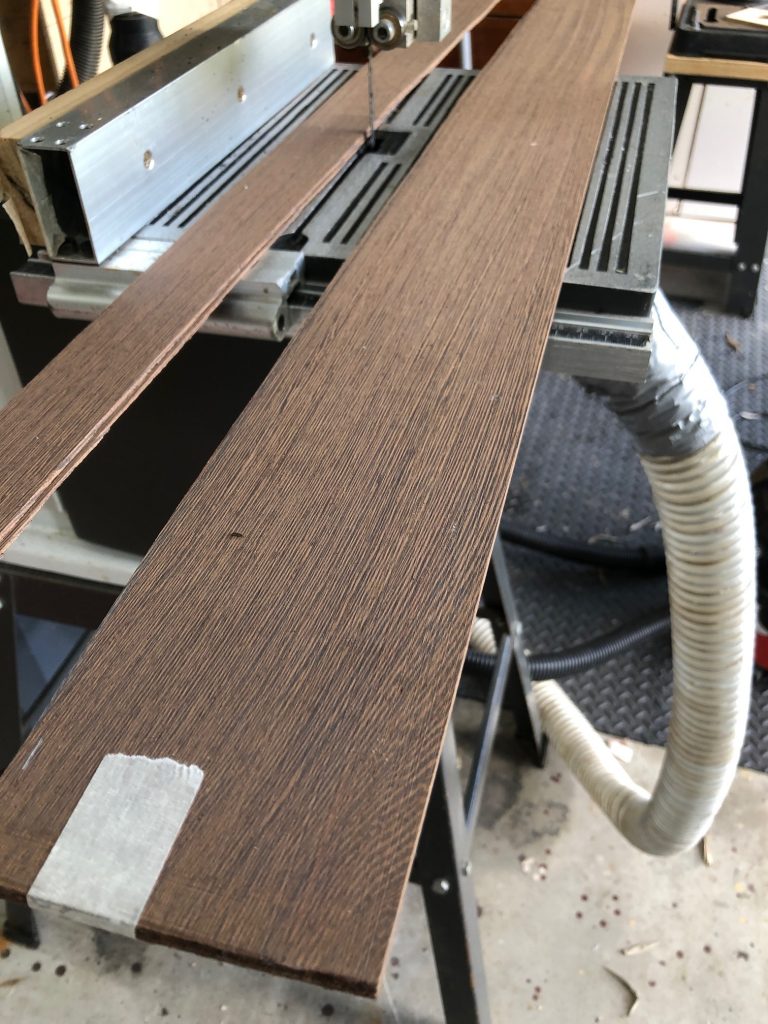 The sides were bent by hand on a hot bending iron, using an inside mould as a guide – Stefan (like most luthiers) always used an outside mould, as I did for many years, but I've found an inside mould works much better for getting the neck angle correct.
The neck joint I use looks exactly like the Sobell joint but the process and construction differs a little. My neck is fitted in one piece whereas when I worked for Stefan we used to glue the neck block in first and add the main part of the neck after the top was glued on. Using an inside mould works better for this one task – its something I discovered building my Celfic F mandolins.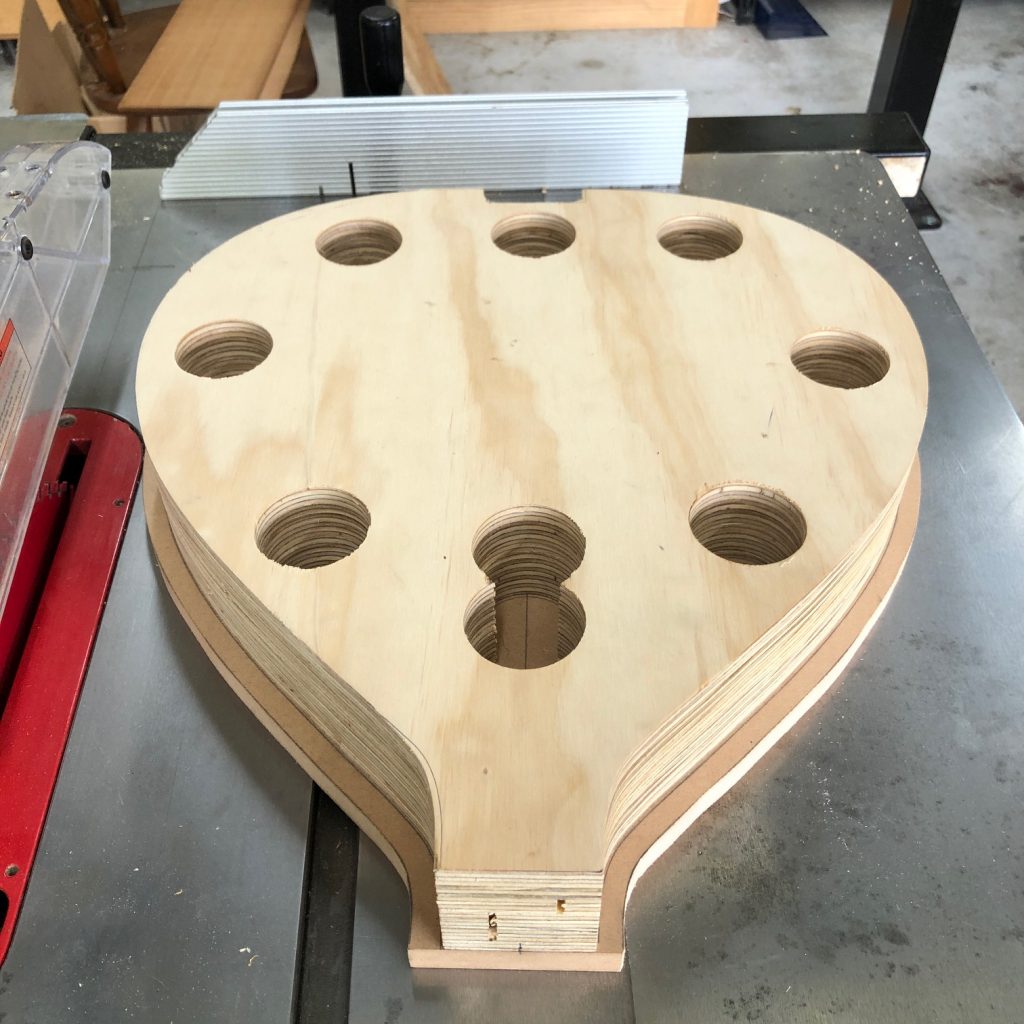 Stay tuned, next we have the back and neck construction…