So, the satin spraying is done and had a few weeks to fully cure. The next step is to cut away the tape and lacquer ready to install the bridge.
The bridge is glued on with hot hide glue, for now the neck is just bolted into place. The clamps are left on for 24 hours.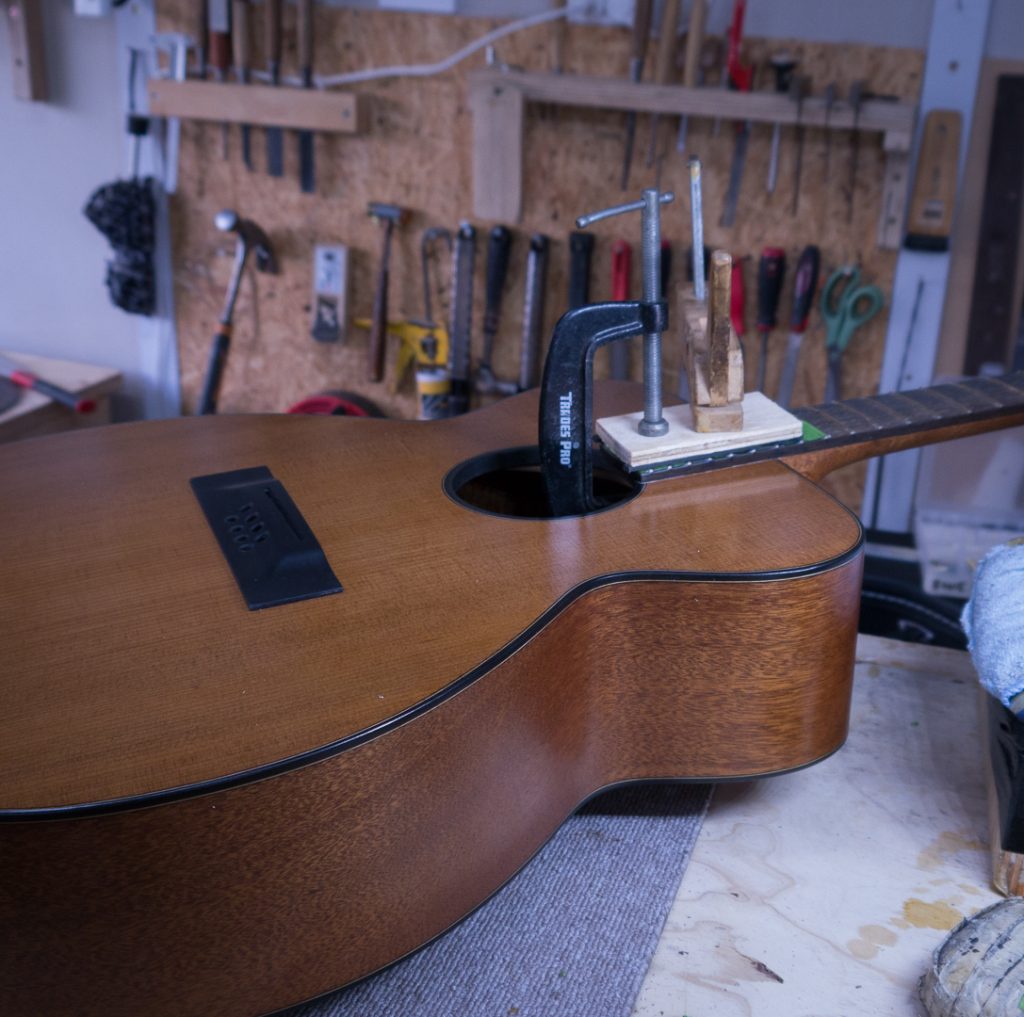 Now the neck is glued and bolted in place.
The next step is to string it up. No set up, no tweaking – I just want the soundboard under tension. Then I put the guitar away for a couple of weeks and forget about it. After a couple of days, the strings will have detuned, I get 'em back up to pitch.
After a couple of weeks, I do a preliminary set up – I look at the action and relief and adjust to get things where I want. I don't look at the intonation for a few more days. If you do it all at once, you often end up having to do it all again on a fresh instrument.
Then its time to set the intonation, action, polish the fretboard, polish the bridge, make the pickguard, install the pickup and strap button.
Then its time to sit and test her out. I'm not much of a player but I spend a bit of time getting to know what I've made. Does the instrument do what I expect? Any surprises? Anything to correct?
Then its time to contact the owner, and off she goes…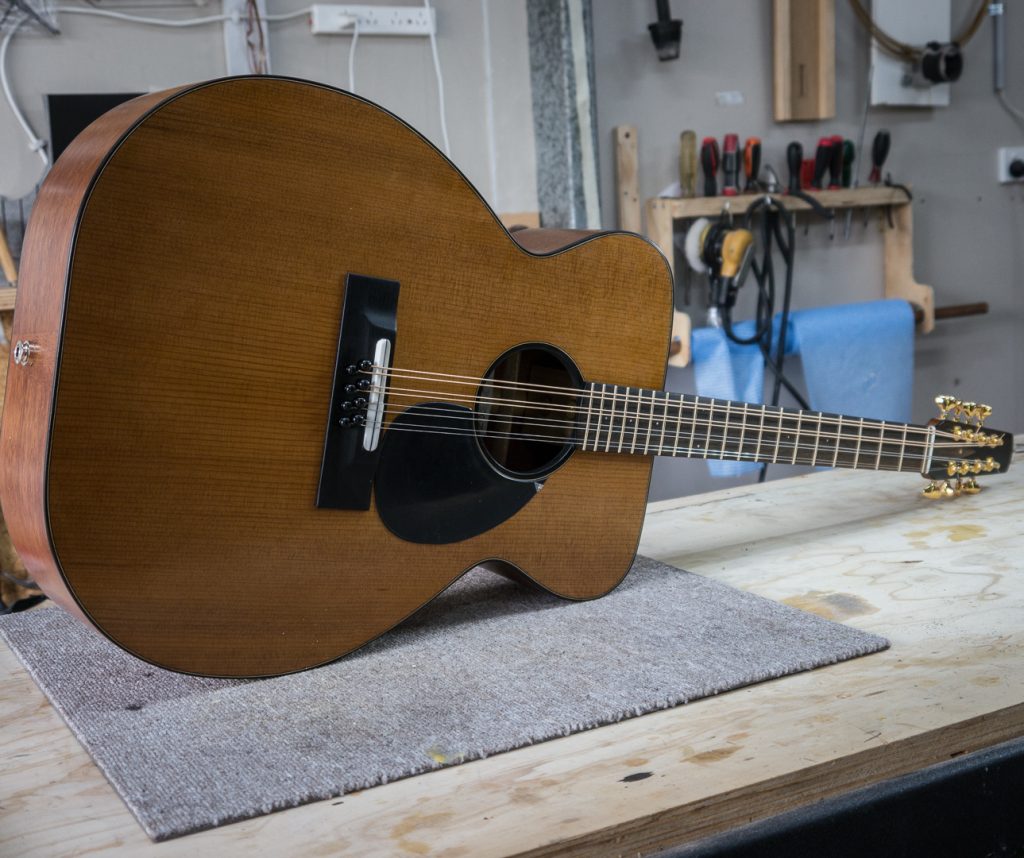 I've made so many guitar bodied bouzoukis in the last few years. Most have been cylinder tops. But recently I've made a few of these flat top ones. This one has a torrefied sitka soundboard, she sounds great – really open and raw. Not as refined as the cylinder top sound, but the customer already has one of those.
Its been a nice little project this – I like making simple stripped down instruments. If you'd like me to make you one, get in touch with me through the contact form at the bottom of this page.