Just strung this up today. She'll rest over the Christmas break and she'll be set up in the new year and head off to her new home in the US.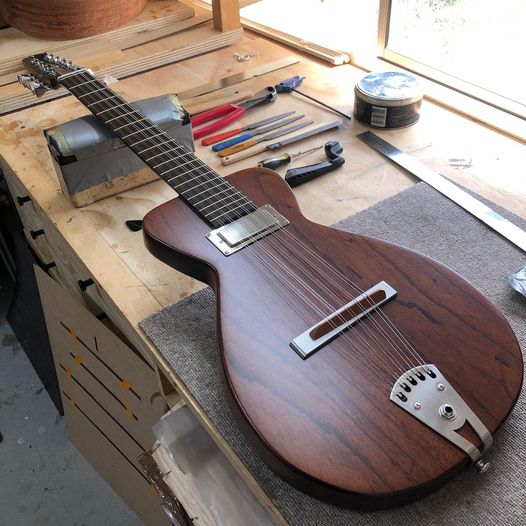 Its a lefty, 10 string OM. The body is 1960s vintage Queensland red cedar, the neck is Cuban mahogany felled in the early 1900s.
The pickup is an Aussie made pickup based on a Gibson Firebird pickup. Sounds great. If Gibson made a Fender, this is what it would sound like.
Nice.
All that is left to do is tidy up the workshop and close the doors for a few days till the new year. Its been an odd one, 2020. We got off lightly here in Queensland in regards to Covid, so we're lucky.
I hope you all have a pleasant peaceful Christmas and a new year that's better than the last.